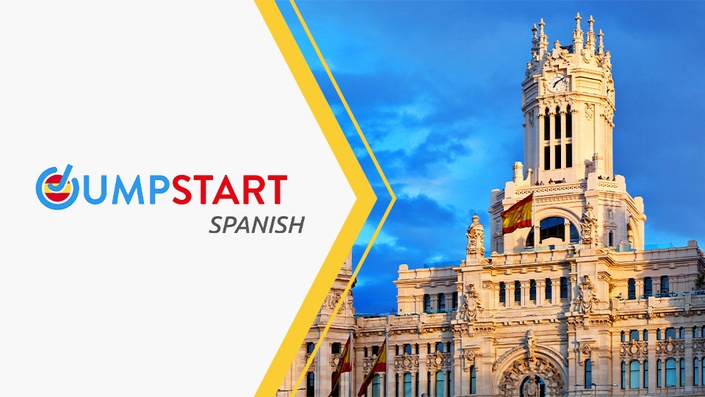 Jumpstart Spanish (Full course)
Learn what Really Matters and Hold your first Conversations in Real Spanish!
Learn the Spanish words and grammar structures that will allow you
to speak conversational Spanish.
Have you ever tried to learn Spanish?
Maybe you tried to learn Spanish at school. Or maybe you've tried an app that promised you'd learn Spanish in a week without having to put in any effort.


After a few months of hard work, you finally meet a native speaker and you want to impress that person with your new language skills.


Perhaps this is for a new job, a business opportunity, or perhaps you're even hoping to find love.
But, you don't know what to say, so your heart starts beating fast and a lump of panic catches in your throat.


You can't remember those words that you were meant to have learned without effort.
You lose confidence and you feel dizzy and overwhelmed.
You open your mouth to say something, but all that comes out is a mumble of 'ums' and 'ers'.
What are you doing wrong?
You memorized hundreds of words and grammar structures.
You should be able to at least hold a basic conversation when out in the field, surely.
So, what's holding you back?
The language course promised that you'd be conversational in days. But instead, you just end up embarrassing yourself.
All those hours of study wasted, for what?
If you've ever had an experience like this, don't worry, you're not alone.
Thousands of language learners across the globe have had similar encounters when they try practicing a language that they thought they'd learned.
It's no wonder so many get frustrated and give up.

But wait...
We know, getting started with Spanish can be frustrating…
Trust me, I know how difficult it can be to learn a foreign language like Spanish.

Although I now speak over 10 languages, I was once in the same boat.

In fact, I used to be terrible at languages at school. I still remember how after failing an oral English exam my teacher told me I'd be better off not choosing a career where I'd have to speak English or any language other than my native tongue.

With that kind of advice, you can imagine how I believed I'd never speak a language confidently.

But in the end, only one simple principle changed everything for me…
The most important principle to learning languages quickly that most people forget
Okay, so, I promised to tell you my big secret...

Well, if you're familiar with our method you know that learning first things first is the key to quick progress in the beginning.

The Pareto principle (also known as the 80–20 rule) states that you get 80% of the results from 20% of the work. This principle can be applicable in language learning as well.



In language learning the ratio is more like 95-5, which means that native speakers only use 5% of the words, 95% of the time.

You see, languages contain hundreds of thousands of words but only a fraction of them are used daily by native speakers, and you only need a fraction of these words for your first conversations.

Besides that, your first conversations in a new language will always be the same.

You'll be asked questions like;
- What's your name?
- Where are you from?
- What do you do here?
- Do you live here?
- For how long have you been studying....?

Just learning a few answers to these questions by heart is not enough. You want to be able to construct your own sentences and speak naturally, right?

To create your first sentences you need important pronouns like: I and you; verbs like, can, do, want, be, have and a few nouns to get started.

But, just learning these important words isn't quite enough…

At school or in traditional language courses you learn lots of words. Yet, most people can't hold conversations in their target language after they finish their course.

Why?


Because to speak a language fluently you need to become good at two things:

1. You need to know a lot about the language. That means that you need to know many words and you need to know how the grammar works.
2. But what's even more important, and what most people forget is that you need to know how to use these words and grammar rules in real, natural conversations.


So it's not so much about "how much you know", but about how well you can use what you've learned.

Which will help you communicate effectively with those around you and genuinely express who you are.

You see, learning a language is not just about learning a bunch of words. Your fluency is going to depend on how well and quickly you can put the words and grammar you know together.

At school we learn a lot of words and grammar. The problem is that we don't spend enough time practicing what we have learned.

We don't spend enough time constructing sentences that are personal to us.

Just learning is not enough, you need to activate what you learn inside your brain.
In other words: you use it, or you lose it!

And using it was exactly what I was doing as a student in China.

I not only focused on the words that I could use after the lessons in the real world, I created personalized combinations out of the words I learned through talking to people.

Every time I learned a new word, I tried to use it in a sentence. Sometimes when I was studying, but later also in conversations with my teacher and native speakers.

I learned, in other words, through speaking.

Which helped me make meaningful connections, because I wasn't expressing what I had learned in a textbook. I was expressing myself.

By using what you've learned you aren't just less likely to forget new words, you also train your brain to quickly produce sentences in your new language.

If you practice doing this long enough, you'll eventually become fluent.
But WAIT, who are you guys?

Who exactly are you guys and what do you know about learning languages?


Well, Lucas and I have dedicated the last ten years of our lives to learning foreign languages and we've tested all the major courses and methods.

Not only have we learned many foreign languages for fun, we've also lived in many different countries where we had to speak multiple languages on a daily basis. We designed this course for people who want to speak a foreign language in the real world, not just to pass an exam.

This language learning journey has brought Jan to over 100 countries and I've learned over 10 languages. Lucas speaks even more languages than Jan.

Over the years we've also interviewed many of the world's most accomplished language learners. We've learned what works and implemented it in our own methodology.

We also regularly speak at language events all over the world. We don't just give these talks in English. Below you can see Lucas giving a presentation in Russian, in various cities in Russia, and even in Kyrgyzstan.

Helping people from all over the world to learn foreign languages is what makes us feel alive.
The LanguageBoost Masterclass in Kazan, Russia.




Lucas giving a presentation in Samara, Russia.




Lucas' ''speak in 21 hours'' seminar in Kyrgyzstan.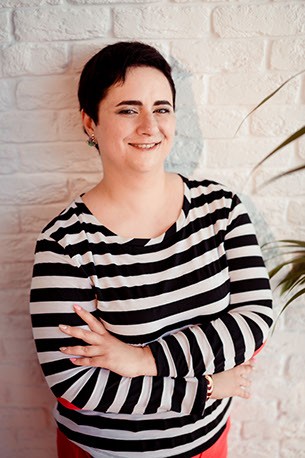 ''After about 14 lessons I installed Speaky and found a couple of language exchange partners. We started exchanging messages and I realized that I could understand about 60% and I could communicate on the basic level. And I felt so inspired that the second half of the course was even easier and more productive! ''
Mila Khabirova
Professional interpreter, Russia
What you'll get...




Now, let us tell you exactly what you will get when you enroll in the Boostcamp;
Each Boostcamp contains 21 modules and each module includes the following:
- PDF files with the vocabulary of each module. We've added images and translations for each word for better memorization.

- PDF files with example sentences for the words that we teach. This way you learn to make sentences from the start and will better memorize the new vocabulary.

- High quality MP3 recordings. We've included native speaker audio so that you get your pronunciation just right.

After you've gone through the PDF's and you have listened to the audio files it's time to get some more practice.
- High quality video lessons. Each module includes multiple video lessons where you will learn to build sentences with the words that you've learned. All videos combined include more than 3000 drill exercises.

- Recordings of the original lessons with real students.
You will have access to the recordings of the lessons where we teach our students live.

Watching these recordings will give you the feeling that you are in the classroom with Lucas and the other students. You will also see our students making quick progress which will keep you motivated throughout the entire course.
3. ACTIVATE




- We've also included Anki Flashcard Decks for each module. This will allow you to reinforce the words and sentences that you have learned by using Anki's Spaced Repetition System.

These flashcard decks are a great tool to keep everything that you learn fresh in your mind and not forget it anymore!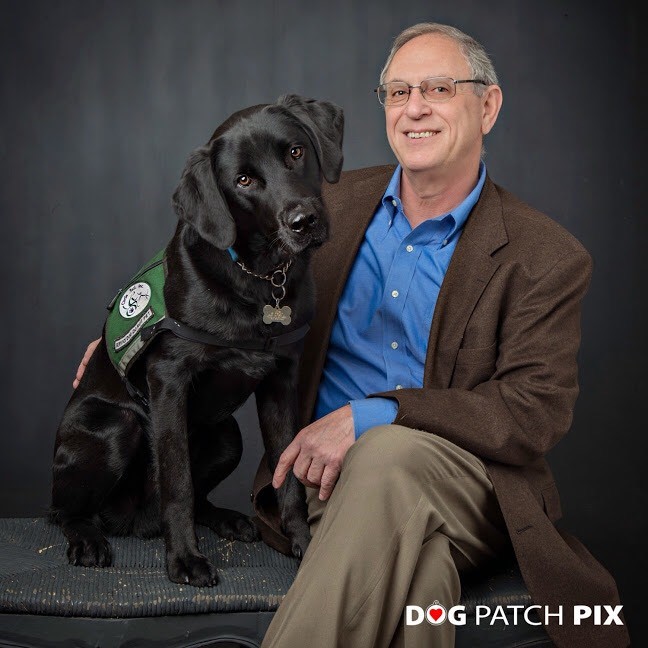 'I have researched and tried at least a dozen different language learning tools, software and approaches. This Boostcamp thing is the only approach that I found that had me speaking, conversing, and understanding what I said on day one."

Ed
66-year-old student from the USA
Frequently Asked Questions
How long do I have access to the course?
How does lifetime access sound? After enrolling, you have unlimited access to this course for as long as you like - across any and all devices you own.
What if I am unhappy with the course?
We would never want you to be unhappy! If you are unsatisfied with your purchase, contact us in the first 30 days and we will give you a full refund.
I'm not a complete beginner. Is this course still relevant for me?
Let's be honest, we only recommend this course for beginners. If you can already hold simple conversations in Spanish, this course is probably too easy for you.
What's the duration of the course?
The course is structured over 21 modules. Each lesson consists of the video lessons, the learning materials and native audio of the new words and phrases that you learn. The time it will take you to complete the course will depend on the time you have available, and the pace at which you like to study. If you decide to study two lessons per week for example, it will take you 2-3 months to finish the course.
Can I study at my own pace?
Yes. The course is designed specifically to allow all students to study at their own individual pace. Learn as quickly or slowly as you want; we want you to learn – not run a marathon. Everything is downloadable for practice and future refresher sessions if needed. The materials never expire … and updates are always free.
What's the difference between this course and the VocaBooster Spanish?
In VocaBooster Spanish we focus on teaching you the most important vocabulary. We don't focus much on grammar and very little on building sentences. For someone who has learned languages successfully in the past, or for someone who already speaks a similar language, this is often enough. The Boostcamp is a complete program that is easy to everyone to follow. It doesn't matter if you have previous language learning experience or not. Boostcamp is a more complete version of VocaBooster as it also includes video lessons and we spend much more time on constructing sentences and conversation skills.
How is this course different from the many other Spanish courses out there?
Our Boostcamps are unique. This is the only video course that teaches you Spanish (or an other language) from scratch with building blocks. We break grammar down into easily digestible building blocks. So instead of teaching you boring grammar rules, we give a verb form and then demonstrate how to plug that verb form into a sentence pattern. Also, this course is proven to work for people from different ages and different backgrounds. That's why we've included real students in the video lessons, not actors!
Will I still need a Spanish teacher?
To become fluent in Spanish (or any language) you need to practice speaking the language often. And practice is best achieved through real life and online experiences and/or with native speaking friends, family, or tutors. Boostcamp gives you all the tools, structures, materials, and motivation you need but you will still need to find opportunities to practice speaking Spanish.